Best Marketing Tips for 2012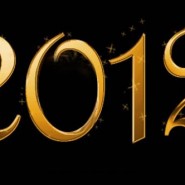 If you are searching for some insights that will help you in boosting your business in 2012 and beyond, here are some small business marketing tips for you:
Establishing Relationship
The success of your venture blossoms on strong relationships with your target customers. You need to establish a solid relationship first if you are aiming for long term victory in business industry. You need to excel in building a real relationship. You need to be an expert in relationship marketing.
Helping Others
There's a new business concept to follow in 2012. Help other business to prosper without anticipating receiving any benefit in return and you will eventually be able to launch your own business.
Quality Products and Services
You need to earn the trust of people for you to be granted a business. Be known as an individual or company that provides excellent products and services for you to be liked by the consumers.
Superior Content
People tend to search the web to find answers to their queries. For your existence to be noticed in the virtual world you need to have quality content. Search engine marketing contributes a lot in enhancing your business.
Proper Positioning
This a traditional marketing strategy that will help your business trademark in 2012. Find out the benefit of being a leading mover. Learn how to catch perception of your prospects.
Business Passion
It is imperative that you are knowledgeable about your business. You should be passionate enough about your venture so that people will be interested to do business with you.
Naming the Business after You
Creating a personal brand is a nice idea. Since you are promoting it with your own name you will always be reminded the need to build a better business.
You need to take advantage of the power of social media. Create a fan page that could be liked by your customers. Facebook is a social platform that will give you likeable business.