Top SEO Influences this 2013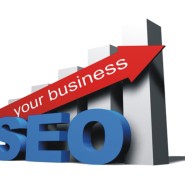 There are a lot of buzzes that Google will soon roll out new updates that will change the course of search optimization for the rest of the months of 2013. Some of these facts have been confirmed by the creators of the site.
With all the due changes in search engine optimization, businesses are now trying to scramble on how they can keep up and maintain the good SEO rankings of their respective websites.
Here are a few of the TOP influences of your search engine optimization score for the year 2013.
Author Ranking. Experts in search engine optimization have been mentioning author ranking and how it may affect scoring for the next months to come. Google has not really specified the effects of the new updates yet but these experts are optimistic and are quite sure that your author rank will help determine your overall ranking in terms of search.
The basic premise of this is that pages that use a specific keyword and have a higher author rank will appear higher in search results compared to those that use the same keywords but with poor positions. The secret to be able to get a good author ranking here is to setup a Google+ account and share your contents there.
Setting up will be the least of your concerns since you will also have to remain active, continue to share the content, and maintain a good relationship with the people in your circles. Because of this, your contents need to engage the people within your circles to share them, promote to other social sites, and comment on them as well.
Quality Content. Google is now very keen on showing pages in their results that have better and quality content over others. Your content must not be full of keywords to boost your ranking because your page will just be panelized for optimizing it too much. The substance must be useful and relevant to your brand. This is also where author ranking relates to it. Sharing useful and unique content in your Google plus account will keep your circle active about promoting it to their own circles. Increased activity will contribute to your author ranking in the long run.
Social Signals. Social signals will continually be an influence in search engine optimization this year. You need to find ways on how you can engage your followers and friends in these social websites so they could interact with your content, share it to their friends, and view it on a regular basis.