The Pros of Website Analytics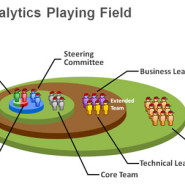 For all types of businesses, having a website is definitely one of the most powerful marketing tools that they could use in today's evolving era. With a functioning website, customers will be able to find the business page and learn more about its products in a more convenient and easy way.
Website analytics is basically the process wherein the data about your page including number of visits, clicks, most popular links, and so on are being collected to give website administrators the idea on how they can improve the website. This is a common tool that both large and small businesses utilize to research about the market. Even though this tool is extremely important, there are still many webpage owners who do not utilize the benefits of web analytics.
But what exactly can analytics contribute to a website?
Helps you identify your visitor traffic. Probably the most important reason why web analytics is necessary is because it can give you an idea on how many people actually visit your page. Your page visits are the determining factors to the success of your page. Having a page is not enough for businesses because you need to lure people into visiting your webpage and buying your products or services. Because you know who your customers are, and which parts of your pages they really like the most, based on the duration of their stay and their navigation through your site, you can easily make some changes depending on the trends that you observe.
Aids in making new marketing strategies for the page. After having the information that you need about the most popular parts of the site, you can now determine what changes are needed to be done to the areas of your site that do not get much views and attention. You can create better content or choose to redesign the layout.
Assess the efficiency of optimization measures. If you have used specific search engine optimization tools, then web analytics will be a very good way to check whether they have worked or not. The aim of SEO is to bring people into your website through high ranking in search engines. The statistics that you get in web analytics can tell you where the people have clicked to get to your page so you will find out if your measures have been effective. Because of this, you can alter your strategies or strengthen certain techniques that have proven to be positive influences in website traffic.