How to Strategize your Sales Website after Google Panda Update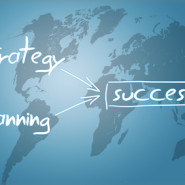 A lot of E-commerce website developers and business owners are scrambling to do a quick repair to their pages following the new update that Google released on its search engine. The most recent update was called Google Panda and it aims to increase the quality of organic results in searches that appear when a search is being made. This means that low quality and poor-rated websites can be eliminated from the rankings and will be replaced by legitimate and quality pages for a better user experience.
Unfortunately, the new formula and algorithm used by the Panda has hit E-commerce websites pretty bad considering the fact that most of their contents are duplicated due to the selling part and only a few content is present. Website analytics results from numerous e-commerce pages have seen a clear deterioration of traffic because they have been downgraded after the update. But there is hope.
Here are some of the great ways on how you can increase rankings again after the Google Panda update.
Update and Add content while removing Duplicate Content from your pages. It is understood that your e-commerce site is composed of numerous pages of product photos and advertisements. But you need to show Google that you are worthy enough to be a high quality page and this is through adding more unique content into your website. A good suggestion would be to add topics to your site that is very much related to your products. This way, Google will see the new content and your customers will also learn more reasons on why they should get your items. As much as possible, do not duplicate those product descriptions in each of your items. You can achieve this by being as detailed about the product as possible. You will be surprised on how much information you can share to consumers!
Fix broken links immediately. One thing that the new Panda update doesn't like is the presence of broken links in your website. Broken links are described as links that lead a consumer to a page that does not exist. This does not only turn off Google, it may also discourage consumers who actually want to see what was supposed to be linked to that page. It is bad for ranking and for internet marketing as well.
Use Rich snippets wisely. Snippets are the words or descriptions that are found immediately below the link to your website that appears in the searches. This will help customers know exactly what your page is all about with just a few sentences and it will also help Google streamline consumers in your behalf.