Knowing The Target Website Readers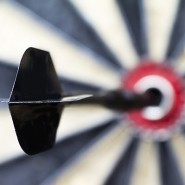 When it comes to online marketing, the real objective of a developer or owner is to generate a number of sales through their website appeal. The more people participate through the website ads, the more profitable online marketing would be. These days, there are effective strategies on how to easily draw the crowd into the advertisement campaign.
One of the most effective strategies of making internet marketing work is through utilizing social media websites. Social media websites will practically do the task of connecting people on its own. But there are specific steps that go beyond the technical aspects of online marketing. Most of the time, these tactics are either overlooked or underestimated. Here are some of the things people should remember in order to truly connect with the target niche:
Intrinsic value – Just like in real time marketing, the page must have a certain intrinsic value. Since people's interest varies greatly, there is a higher chance of attracting a huge number of like-minded internet viewers into one's particular website. The key element to remember, however, is to highlight the importance of the website. In terms of Facebook fan pages, it pays to have more people "liking" (subscribing) in the marketing page. An example of a fairly known brand that utilizes a fan page for promotion is the Guinness beer. Although this brand has been popular for a century, its online involvement helped keep global sales afloat.

Customer Profile – By the time a developer has drawn a decent audience population one can finally organize the list and determine the target website readers. An eclectic website may generate more readers, but it attracts less marketing participants. One can determine the target website by setting categories such as age, gender, location and income stratification. The latter proves to be the most critical category for those who are selling products that have a unique feasibility quality.

Research about the customer – Further research about the potential marketing customers among target website readers is really helpful. Knowing about their buying habits will enable one to have a keener idea about the specific parameters of selling one's product online. These can be achieved by conducting online surveys. This represents the quantitative method of research. Another way to conduct a successful research about potential customers is to read the comments and suggestions section (though this can be a labor-intensive task). This represents the qualitative method of research.