The 5 best productivity apps you can download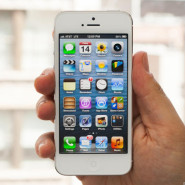 Productivity apps has come a long way since the dawn of the first iPhone. These days, you can now find apps which can help you with your internet marketing campaigns , or help you organize your emails for you. From the primitive email organizing application up to multi-tasking productivity app, here are some of the best five productivity apps to date:
Buffer – Facebook is one of the social media platforms that are widely used nowadays. However, it's not the only social media platform online. If you  have an account in more than one social networking site and want to utilize them in an organized and cohesive manner, then this application is for you.  Buffer allows you to post status updates or pictures as well as help you publish feeds in a timely and organized manner.
Mailbox – Gone are the days when you consume your entire morning trying to organize and sort out emails. With Mailbox, you can now set when your emails show up in your mobile phone.  With just a few swipes, you can now take advantage of the application's intuitive organizing features.  Whether it is sorting, deleting or placing mails in the archive folder, the Mailbox apps lets you do all these easily.
1Password – Forgetting a number of your username and password is annoying.  But, 1Password has an answer to this problem.This application has a built-in internet browser that stores information to your accounts and helps you automatically login to them.  And as an added bonus, 1Password also has a password generator.
Mint – Mint can aid you with personal finances.  With this application, you are able to do your budgeting and analyze your spending habits by letting you connect to your bank accounts and bills real-time.  Access is easy. You can do your budgeting and analysis in one window instead of opening multiple accounts, thus saving you time and energy.
Sleep Cycle Alarm- Waking up during deep sleep can make a person uncoordinated and groggy. The Sleep Cycle Alarm application has an accelerometer that matches your lightest sleep cycle and wakes you up in that exact moment.  The effect would be a restful and a more energetic you.