Must-have productivity applications for iOS this 2014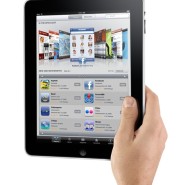 As one of the most influential electronic devices in this history, the Apple iPad has a wide market, catering to both youngsters and executives who want to make the most of their time, monitoring, organizing and managing even when they're still waiting for their cup of joes in Starbucks.  With just a few taps, the iPad (or iPad Mini) has helped people "get things done" anytime and anywhere.  How?  With a great number of productivity apps of course.
Here are a few must-have productivity apps for 2014:
Google Analytics for iPad – One of the most used website analytics tool is now on iPad since 2013 and it is still one of the must-download SEO applications for this year.  With a simple touch interface, creating reports for your website's performance has never been this easy.
Facebook for iPad – As more and more SEO marketers are turning to social networking to increase traffic into their websites, it is just fair to include a social networking application in this list of must-have productivity applications for your iPad.  Facebook, the social networking giant, has a free, full-featured application specifically for iPad which allows you to view newsfeeds, chat with friends, post status updates, upload pictures, check-in to places, and a whole lot more.  It is a social media marketing must-have tool.
Evernote – Among all note-taking applications, Evernote is the king.  This application allows you to sync notes across platforms, clip websites you have visited, set reminders, and a whole lot more.  While this application is rich in features, it is not so intimidating.
Cloudon – If you are tired of switching between your cloud service accounts to access files on your iPad, you can download Cloudon.  This free application which is available for iOS, Android and Web browsers allows you to easily access and manage files across up to four cloud service accounts.
iSimplyConnect for iPad – For small and medium businesses in need of a reliable but easy-to-use VPN solution, iSimplyConnect for iPad is the answer for the iPad toting entrepreneur or executive who wants a safe and secure way to access applications and files within the business network and resources.  This allows you to work remotely from home, on the road, or on vacation.