A social media marketing quickguide to posting microcontent this 2015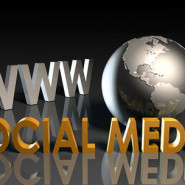 If there's one thing you need to remember in social media marketing, it is that no two social media networks are alike.  Remember that each platform has its own limitations as well as audience type.  Linking all your accounts for automation can do more harm to your social media marketing strategy than good.
It's best to know what type of content works for each platform.  Here's a little guide to posting to different social networks:
Facebook – Friendly and conversational.  Best to use complete sentences to keep your fans' attention.
Twitter – Short and sweet.  Remember that Twitter has a 140 character limit.  Use hashtags as well to get your microcontent noticed as well.
LinkedIN – One rule of thumb to remember when posting to both Facebook and LinkedIN:  Consider your Facebook account as your personality after work, while you LinkedIN account is who you are when you are working.  It still helps to be conversational and helpful, but you need to keep your microcontent professional.  LinkedIN is where you establish your credibility in your chosen industry.
Pinterest – A good description for your pin is all you need to make them appear in search results.
Google + – Just like in Facebook, your microcontent still needs to sound friendly and conversational.  But you need to include relevant and optimized keywords to get your content found in search engines, specially Google.  Why?  Because Google indexes all contents shared in Google +, and references the poster when someone searches for your business or the keywords.
Instagram – Harness the power of hashtagging.  Do remember to use relevant hashtags on your photo captions.  Don't forget to tag people or businesses on your photos, as they'll more likely interact with you and even share your content.
Each platform displays images differently, too!  Hence, it is crucial that you know what size works best for each network.  Here's another quick guide to shared images:
Facebook – Must be 1200×1200 pixels.
Twitter – Shared photos need to be 1024 x 512, while in stream photo preview has 220×440.
Google + – Shared photos need a minimum of 250 x 250 to be posted.
LinkedIN – LinkedIN has a size limitation for shared photos of 100 MB.
Pinterest – Board thumbnails are 222 x 150, while Pins have 600 x infinite.
Instagram – Image feed photos are 510 x 510, while images viewed on desktop in Lightbox show up as 612 x 612.
Youtube –  Custom video thumbnail is 1280 x 720.
QUICK TIP:  Consider using image editing tools like Canva or PicMonkey to resize and upload your images.  While you'll need to upgrade to a premium account to get all the best features, the basic ones are more than enough for the purpose.
Here's to hoping that your social media marketing strategy is successful this 2015.  Cheers!