How To Build Internet Traffic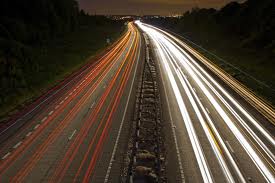 Any SEO Service oriented company's aim is to build internet traffic. It is a part and parcel of internet marketing. To do this, there are several ways and steps to build your presence in the internet. Some may cause you nothing since most of the tools that are now readily available online are free. With a fee, you can obtain the services company that specializes in internet marketing.
The first thing that you have to do is to establish a reliable website. This is your instrument in forming your company's profile online. Make sure that your website's format is attractive and the interface is easily accessed and used by those who are visiting your site. Also make sure that there are no broken links on your site. A website's look can build a lasting impression on the visitor of your site.
Have reliable content about your company or the products and services that your sell. It would be great if you also put articles that are original and expertly written. This type of content should be unique. If you think that writing is not your forte, you can always outsource any article writer who is an expert in your field. Fresh content added weekly would be a plus. Try to build keywords on your articles so that search engines can detect most of the articles that you have on your site. This will help your website advance your search engine ranking.
You can also link your sites to other websites. You can add on your landing pages to Point per Click websites and social medial platforms. You can also buy banner ads that may appear on different websites.
A video that is short, concise, attractive and informative is also helpful. You can upload one on YouTube then build links connecting your video to other sites. Make sure that in your video, your webpage is also advertised. Or, better yet, build another link and landing page that directs that to your company's website.
Lastly, use social medial as a tool in creating buzz for your website. Build a profile on Facebook, twitter, Instagram and other social media sites. Make sure that you are also able to reply to queries and comments so as to build the energy within the conversation that is in these social media sites.