What Is Mobile Marketing?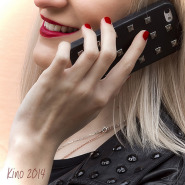 Based on observation, individuals are spending more time with their mobile devices. As the technology advances, there are different ways to use mobile devices to your advantage. There are ads that appear on the tablets, smartphones, and many more. There are ad formats, different styles, customization, websites, and mobile apps that offer its own distinctive ad options. However, with this, you need a strategy.
The age that we live in is all about computers and the internet. Because of this, mobile devices are what people rely on. This explains why people are glued to their mobile devices day in and day out. Eighty percent is spent on mobile apps such as the games that eat up most of the time. Seventy percent is spent on webpages using tablets.
There are different kinds of strategies that you can use for mobile marketing. However, it would depend on what works best for your business, the industry you are in, the budget that you have, and your target audience. The first is the app-based marketing. As the name suggests, it involves the use of advertising in mobile apps. Since people spend eighty percent of their time on mobile apps, you can be sure that you do not have to exert on much effort on gathering the audience you need. There are services such as GoogleAdMob that can help you in creating mobile ads within 3rd party mobile apps. Just like Facebook and social media marketing, you can see some of the promoted post ads that mix on their newsfeeds.
The second is in-game mobile marketing. As the name suggests, this kind of mobile marketing refers to the ads that appear within mobile games. The third is location-based marketing.  Location-based mobile ads are the ads that appear on mobile devices based upon a user's whereabouts. Therefore, if a business would use this kind of mobile marketing strategy, their ads would appear when the users are within a mile radius of their business.
The fourth is mobile search ads. These are the basic Google search ads that are built for mobile devices which also features extra add-on extensions such as click-to-call. The fifth is mobile image ads which is imaged based ads that is designed to appear on mobile devices. And, last but not the least, is SMS marketing which involves getting the user's phone number and sending them offers through texts.