Educating Clients With Social Media Terms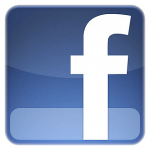 When it comes to social media, terms such as Facebook, Twitter, Instagram, and Pinterest come to mind. Social media has become a powerful tool of communication these days especially since almost everyone is using them almost every day. People use social media to communicate to their love ones. Because of this, it is also one of the best platforms to reach out to different audiences. This is why social media is considered to be beneficial for companies and businesses. Using social media as a medium to reach out to particular clients is one of the best methods to deliver the message or the product.
There are terms that you need to understand in order to have an idea of how to properly make use of social media. The terms such as SEO, hashtag, blog, bookmarking, avatar, chat, comment, timeline, and newsfeed are just some of the terms that we come across every day. However, most of us are not even aware of what those terms mean.
SEO or search engine optimization is the process of increasing traffic to a certain website from the different search engines through organic or unpaid search traffic. A hashtag is a tag that is preceded by a # sign. It is used on Twitter and now Facebook to annotate a message. Another term that is commonly used is blog. It is a term that was derived from two words: "web log." Bookmarking is another term used when one attempts to mark something online that you think is important or something that you want to continue reading later. An avatar is an image or a username that would represent a person online.
Chat, comment, timeline, and newsfeed are the terms that we come across while using Facebook. Chat refers to a text-based application that is used to communicate to another person via the internet. A comment is a response or a reaction that someone makes to answer a question or share an opinion. The timeline refers to Facebook's new look. It is also another term for Twitter's newsfeed. The newsfeed is described as the homepage of a Facebook user that contains the latest updates.