Social Media Marketing and Its Considerations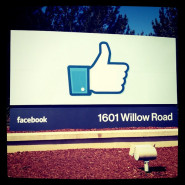 Finding out where to focus all of your marketing efforts when using social media can be difficult especially with the constant changes. However, whatever the changes that came, whether it's minor or major, one thing remained the same; social media marketing is improving.
For those who are beginners in this field, it is understandable why they have doubts whether marketing through social media would be effective for their business. Some would end up spending most of their time in figuring out how each of the social media platforms such as Facebook, Twitter, and LinkedIn work. Instead of wasting valuable time on trying to study how each platform functions, there are some considerations that would help in speeding up the launch of your campaign.
Most beginners are mostly committing the same classic mistake by trying out all of the social media sites. If you are someone who is new to managing an online business, then you have to strategize. There are other ways in which you can maximize the time for learning, research, and other things. There are a lot of available resources online that basically summarizes the function of each social media site. All you have to do is search for it, read it, and understand the information. Once you have finished reading, compare or relate the information to your brand.
It helps if you list down bullet points that summarizes your brand such as the kind of audience that it caters to. Think about demographics. What kind of audience is your branding targeting? Are they professionals? Are they teenagers? Do they specifically belong to a certain industry? Are they all females? These are just some of the questions that determine the right social media platform for your business.
Once you have chosen the social media platform you are going to use, start gaining fans, followers, or growing your connections. Build up your social community and start posting relevant information that your target audience need. Schedule posts accordingly. Make sure that you update your account during the times when people are online to ensure your brand's visibility on their social media accounts. Lastly, you have to be consistent with the content that you are sharing. Do not stray away from the topic. Consistency improves your brand's authority in the industry that it belongs to.