Understanding Web Analytics for Small Businesses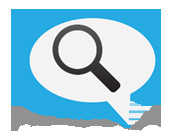 Online entrepreneurs are more likely familiar with web analytics tools. Small business owners or those who are shifting to the online world might have a difficult time understanding these tools and why it is important for business. These tools are used to check whether the different strategies that you have tried are performing well. However, to those who have no idea how to analyze the data or the numbers that are presented to you, you will have a problem of determining whether the various strategies that you used worked or if you have to select another strategy that would best work for your business.
The data that you have gathered are important. Now, the important thing is to figure out what the numbers mean. Figuring out the numbers might be confusing especially if you do not have crystal clear goals and objectives. What do you want to happen to your business? What do you need to find out? Do you need to improve on something? Your businessshould have major and micro goals. Your major goal might be to grow your business but you have trouble accomplishing it with your PPC campaigns. In order to be successful with your campaign, you should have minor goals that will help you in the process such as carefully executing keyword research.Defining what your goals and objectives are would greatly help in putting everything into perspective. When you know what you want to accomplish, going through the data will not be a problem.
Pay attention to the data that you have gathered. Assign a value to whatever outcome you have and then observe. There will be trends that you need to look out for. These will be easy to spot compared to looking at it individually. These will also help you in determining how it affects your business. Pinpointing what works and what doesn't starts there. The metrics will show you which ones are helping your business improve and which ones you have to cut off. It will also save you time and money. Treat the data as a framework that would guide you in enhancing your strategies for the improvement of your business but remember to not completely rely on it as the numbers are not always precise.