A Simple Guide on Unlocking Twitter's Analytics Features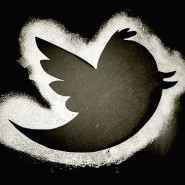 For many businesses, Twitter isn't exactly the top marketing platform that comes to mind. However, the nine-year old social networking site is a very effective tool to grow an enterprise — only for those who know how to use it.
Twitter caused quite the stir when they officially launched their analytics dashboard a few months back. For many hardcore business tweeters, this is a dream come true; a big step towards income-generating success.
If you are now ready to wrap your head around using Twitter for business, then you've come to the right place. Today, you will learn more about unlocking its potential to bring your business to greater heights, particularly when it comes to its newest analytics features.
User-Friendly Interface
It was previously challenging for some businesses to see how they are doing on Twitter. There wasn't exactly a table or graph to look at within the platform, they resort to third party analytics tools or other social media platforms.
Now, enterprises are presented with an intuitive interface that provides monthly impression in terms of engagements, retweets, favorites, click links and replies. You can dive deeper into more data, including individual tweet impressions, engagement rates and the like.
Followers
One of the best way to measure the effectiveness of your Twitter campaigns is by looking at your followers. Apart from following you, how else can you use them to your advantage?
Just looking at your Followers section tells you a lot about their behavior: What interests them, what their demographics are and what other significant audience insights are relevant to you.
From here, it would be so much easier to know who your target market is, thereby producing much more specific campaigns and ads that will boost your numbers significantly.
Engagement
Effective as it is, engagement in the realm of Twitter can be tricky. Every single interaction you make is considered an 'engagement' by Twitter. This means that the value you're looking at on a tweet list format may not be as informative as you think. In fact, these numbers may easily mislead businesses to think that they are doing a good job connecting with their audience.
Thanks to the beefed up analytics dashboard Twitter is now equipped with, you can make better sense of your engagements. It's as simple as clicking on a tweet you posted and seeing a detailed report on what exactly happened. From the number of times your tweet was viewed to how many favorites, clicks, retweets it generated, this becomes a much more specific, useful tool than ever before.
This is one feature that will help you understand exactly what it is that connects you with your audience the best. You can dissect the tweets with the most engagements and produce a campaign that will yield actual results.
Mobile Accessibility
Sometimes, the most brilliant ideas come to mind when on the go. Now that Twitter is mobile-powered further, you can easily monitor and edit your campaigns with your handheld device. Whether you want to make a few changes or simply see how well (or poor) your last tweet is doing, a few taps on your phone can make all the difference.
Quick Promote
Now that your accessibility and engagement have significantly improved, you can now focus on hyping your tweets and turning them into stronger promotional platforms.
Quick Promote is Twitter's newest addition to its analytics tool. It allows you to easily convert one tweet into an ad that will be viewed by a much wider audience. This is extremely useful when you're on the go and uploading photos, when you want to keep the momentum of a tweet that's currently high in engagement as well as when you're at an event.
It's as easy as opening that tweet, tapping on "View Tweet Activity" and clicking on "Promote This Tweet". You can further customize it according to budget and demographics. All these can be done in a matter of seconds.
Getting to know Twitter from the inside out is key to maximizing its potential. There are a lot of ways you can boost your brand on the platform without ever having to use a third party program or another social media platform.
Try your hand on these analytics features. In no time, you will see the difference it makes, whether you're formulating a tweet or a full-blown campaign.