8 Social Media Marketing Tips You're Missing Out On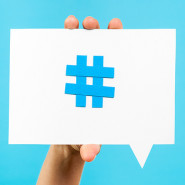 Over 2.1 billion people are on social media. Many businesses have been harnessing the power of social media for quite some time. However, many more neglect its benefits.
One thing businesses must understand is that social media has revolutionized the way we communicate. Let's face it: Facebook, Twitter, Instagram, they aren't going away anytime soon. In today's modern world, people connect with each other online. Business-wise, they post their reviews, complaints or compliments in their social media accounts. That's why it's absolutely essential to have a form of online presence.
So how does one implement the best social media marketing plan? We've lined up some of the most effective tips there are.
Review what worked and what didn't
First things first: Evaluate where you are. Gather your team and review your previous social media marketing strategies and where it got you. Did you reach your intended followers? Did enough users click on your ad? Did you gain more likes after a marketing campaign?
This is important if you want to take your next best step forward. Otherwise, you'll be making the same, costly mistakes.
Have a plan
It's not as easy as posting daily on various channels. Brands find success in social media because they have a plan of attack. They know what to post, when to post, which part of the market to target and what the right amount of selling should be.
Sit down with your team and have a social media plan you can stick to for the next month. The posts you intend to upload should be well-thought out and executed. However, this doesn't mean you should abandon improvisation altogether. It's good to be guided by something instead of shooting aimlessly.
Be where you are relevant
When we say companies should be in social media, we don't mean being present in all platforms. It depends on which industry you are in and where you believe majority of your current and potential market are.
Be found in the right platform. If you have an online store, then Pinterest and Instagram should be your priority. If you belong in an information-based industry, sharing posts on Facebook and Twitter would work better.
You must remember that social media marketing needs budget. That means effectively allocating your resources on profit-generating channels.
Know when to post
SumAll found out the best times to post on social media are as follows: 9 a.m. to 11 a.m. EST for Google +, 1 p.m. to 3 p.m. for Twitter, 1 p.m. to 4 p.m. for Facebook, 7 p.m. to 10 p.m. for Tumblr, 5 p.m. to 6 p.m. for Instagram, and 8 p.m. to 11 p.m. for Pinterest.
Of course, you are not limited to this guide. If you know that your customers are also active during other times or are more active at a certain time, then go for it. Another option is to schedule posts so you don't have to miss out on posting. The platform will do it for you at a set time.
Monitor your accounts
Social media marketing doesn't start and end in having an online presence. It should also comprise of knowing that your online presence matters.
Case in point, monitoring. It is a must for every business to know what their market has to say about them. Whether it's good or bad, companies should have a way of tracking every post, comment, like and so forth that involves their brand.
This is an effective way to reach out to your customers. You now have a better shot at improving your business because you know what your strengths and weaknesses are.
Conduct A/B testing
It's not enough that you're exerting marketing efforts. You should know if it's working or not. Conducting a split test tells you which ad or post engages more customers. From here, you can develop a plan to grow your market and profit.
GetResponse and Optimizely do a great job in A/B testing. You may want to consider reaching out to them.
Switch up content formats
Social media differs from one platform to the next. Each is centered on a specific format: Videos for YouTube, images for Instagram, words for Twitter, and so forth. The best way to maximize these platforms is to switch up your content format.
For example, you posted a list on Facebook. Convert that list into a video and post it on YouTube. You'd be surprised at how many more you can tap and convert from leads to sales. What's more, you're showing customers that you are capable of producing content that is interesting, engaging and compelling.
Use your analytics
Apart from testing, you need to analyze if your efforts are paying off or not. This is where social media analytics come into play. The good news is plenty of platforms out there come equipped with their own analytics features, particularly Twitter and Facebook. Use these so you know which campaigns are earning profit and which ones don't.
If you want to level up your analytics, KISSMetrics are more than capable of helping you out.