7 Bonafied Marketing Tips for a Cracking Christmas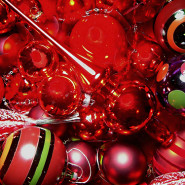 We are this close to celebrating the most wonderful time of the year. Families and friends are gearing towards the shopping mall and making endless lists of gifts and recipes. As for marketers, this is also one of the best seasons to generate year-end sales and welcome the New Year with a bang.
There are plenty of Christmas marketing tips around. However, we swear by a handful that has given us better numbers time and again. So if you want to make the most of the Yuletide season, get cracking on these irresistible techniques.
Check your database to categorize customers
Your customer database is a goldmine of data. Here you have the opportunity to identify which customers buy often, which ones buy during sale periods or which ones rarely purchase.
Once you have segmented your customers accordingly, you now know which clients you must reward during this season.
Look at your customer's purchase history
Marketing during Christmas should drive you to review your customers' purchase history. Just remember that during this time, they are most likely to buy items not for themselves but for others. So save yourself the time by revisiting your customers' previous seasonal behavior. What did they buy during last year's holiday season? This should give you an idea on what to offer them this time around.
For example, Customer A bought a hefty amount of different DIY books last year. Why not offer them DIY kits this year at an exclusive price? Do the rest for all your other patronizing customers and expect people to flock your site.
Conduct a contest
Everyone loves contests, especially if it means winning a lot of freebies. It also provides a win-win situation, as brands gather a much larger exposure while all the way customers receive items in return.
Run a contest particularly tailored for Christmas. Say, you create a digital hamper of items and let your customers vie for a chance to win one (or more) of the items in the hamper. Make sure the products you're going to include will drive interest and engagement. While you're at it, make sure that every participant either enter their details to add to your database, post your brand in their social media accounts or refer your business to their own circles.
Announce an exclusive sale via email
Email marketing can be tricky. Most of the time, many customers refuse to be part of a subscription list simply because they think it will end up spamming their inbox. So for those customers who were more than happy to join your list, make it worth their while. Offer them an exclusive deal during this season of giving.
Whether it's a big-time discount or a freebie for every purchase, make them feel special. Give them an exclusive code that will entitle them to these irresistible offers so they know you value them. Not only will these make them feel appreciated. You are still able to increase your profit through their purchases.
Reward loyal customers with gift cards
Fact: 61% of gift cardholders spend more than the total value of the gift card. That's why this is one marketing tactic that always works, particularly in this jolly old season.
Apart from giving them exclusive discounts, reward your most loyal customers by giving them a gift card. Whether you want to snail mail it to them or make a printable version, go right ahead. They would be more than thankful for the gesture. Along the way, they will surely make the most of that card by spending more. So it's another double victory for customers and businesses.
Offer gift-wrapping services
Customers desire convenience. They want every possible way to make their lives easier. While there are those who find joy and fulfillment in wrapping their own gifts, there are also people who'd rather have someone else do it for them.
Bank on these kinds of customers by offering gift-wrapping services. Add a minimum value on top of your products should they choose to avail of the service. This gives them more time to attend to their other Yuletide needs, which they will thank you for in the end.
Offer free delivery for minimum purchase
Some customers opt to shop online instead of joining the mall mayhem. Make the entire shopping a breeze by offering free delivery for a certain minimum purchase. For example, if Customer A reaches your $200 mark, give them the luxury of delivering the items to their doorstep free of charge. You'd be surprised how much profit you can generate using this tactic alone.
Just remember to include your Christmas delivery time in your website or through an email.
Make the most of this season by applying these clever marketing tips. By the end of the year, you'll find even more reasons to welcome 2016 gleefully.