Experts Share their Best Online Marketing Tips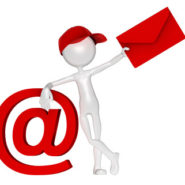 Today's businesses have more ways to market their products and services. Thanks to the power of the Internet, companies far and wide have a better and wider reach. However, this doesn't come without its challenges. Now that everyone is given equal opportunities to earn profit, competition becomes a lot stiffer.
Innovative online marketing is key to surpassing competition and becoming the most relevant brand in your industry. If you need a little boost, then you're in the right place. Below are expert tips for effective online marketing you should take note of.
Know your goals
The key to successful online marketing is knowing exactly what you want to get out of it. Is it more followers? Is it larger sales? Is it to create a word-of-mouth buzz? One key step you need to take to do this is to ask for feedback.
One tip I want to specifically give businesses who are starting content marketing campaigns is this: Do not shy away from asking for feedback. Don't be afraid of your customers! [tweet this] You want to know when your content isn't meeting the mark, right? If you do something as simple as add a "let us know what you think" call to action on your content, or even come right out and ask on social "hey, what'd you think of this piece?" you might get some invaluable feedback. –Nicole Kohler of WebpageFX
Leverage on social media
If your company is not in social media, then you're missing out on more than half of your potential market. It's 2016 and if there's one thing you should amp up in your marketing campaign, it's strengthening your social reach.
"If your small business isn't using social media, it's time to start," says Mike Volpe, CMO, HubSpot, which specializes in inbound marketing. "Social media produces almost double the marketing leads of trade shows, telemarketing or direct mail."
Don't be overwhelmed by social media. Instead, "choose one social media platform that your customers, prospects, and industry leaders engage with the most — be it Facebook, LinkedIn, Twitter, and Google+ — and start building a presence there," Volpe says. "Once you've set up an account, start connecting sharing your original content, joining discussions and engaging with the community. Keep your social efforts frequent, but above all, relevant and helpful to your audience."
Blog, blog, blog
Contrary to popular belief, blogging is and will always be a critical component of online marketing. Consider this your platform for your audience to readily understand what your brand is all about. Moreover, your blog is their quick-stop to whatever information they may need.
"One of the best marketing strategies for a small business is blogging," says Maren Hogan, chief marketing brain at Red Branch Media."By providing your prospects and clients with informative, non-salesy content that you can house on your blog, promote socially and offer to other networks to supplement their strategy, you and your team can quickly establish yourselves as experts in a desired field," Hogan says.
Work on your email marketing
Email marketing can help you gather a larger number of potential customers — and at the same time, convert them into solid sales. It's a wonderful way to stay connected and engaged with your market. This way, they will always have your brand on top of their minds. Plus, they feel that you are providing a much more personalized service compared to others.
"Email marketing is great for engaging customers, but you're really limiting its potential if you keep it in a silo," says Ron Cates, director, Digital Marketing Education, Constant Contact. So be sure to integrate your email marketing campaigns "with your other marketing campaigns for maximum impact," and vice versa, he says.
For example, "if you're running a Facebook contest, increase the number of people participating by notifying your email subscriber list of engaged customers," he says. "If you're running a time-limited deal or special offer, send a reminder via email. "The impact of email is undeniable," Cates states. "We've seen from our customers that upwards of 25 percent of all sales of coupons and deals can be attributed to reminder emails."
Don't forget about PPC
Ads continue to play an essential role in online marketing. However, there is a right and wrong way of doing it. Of course, you'd want to create the right content targeted towards the right market. So be sure to make every PPC ad you make, count.
"PPC ads can be a cost efficient way to dip your toe into the online marketing world and use your marketing dollars to specifically target the regions and terms that relate most to your business," Waterman says. "Some media/marketing companies even offer automated bidding solutions that allow the SMB PPC novice to gain the same level of targeting and exposure without the heavy lifting."
"An efficient Google AdWords campaign, where you are sure you know how the platform works, can be a huge quarry of leads for small businesses," adds Kyle Peterson of Clement | Peterson, a tech PR and marketing firm. "Start with uber-targeted keywords, paying close attention to keyword match types, negative keywords and search query results to eliminate irrelevant visitors, like people looking for jobs," he says.
"Then, enable some form of conversion tracking so you know that new visitors are scoping out your business and not immediately bouncing," he says. "Scaling up the spend is the easy part. Making sure you aren't wasting money on irrelevant clicks is where the biggest AdWords challenge lies."