5 Social Media Pros Share their Marketing Tips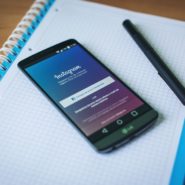 Social media isn't just another phenomena in the marketing world. In fact, it's become one of the most critical channels to generate larger numbers both in market size and profit. Whether you are a small business or a large enterprise, to not consider social media as a metric is missing out on the numerous opportunities to sell.
Social media marketing isn't just about posting updates and letting the platform do the rest for you. There are various ways to ensure that you're making the most out of it. If you're currently struggling on improving your social media marketing efforts, then we're here to help.
We've lined up the best social media marketing expert tips in recent times. Take note and be sure to practice them right away.
Kara Burney, Director of Content at Track Maven
"To paraphrase Picasso: Good marketers copy; great marketers steal. The easiest way to scale a social strategy from scratch is to learn from the big players in your industry.
Conduct a competitive audit of the brands you compete with directly, the big players you aspire to disrupt, and major industry influencers. That will give you an understanding of the right channels to prioritize and relevant content topics. Then exploit the white space for brand differentiation and thought leadership."
Learning from those who are thriving in the same industry as you helps prevent you from making costly mistakes and focusing your efforts on strategies that actually work.
Jay Acunzo, Host of Unthinkable
"Ditch all strategy decks and headlines you read and find a whiteboard. Write down your most important goal as a startup at the top – your business goal, not a marketing goal. Now write as many hypotheses as you can about what you think might hit that goal as it applies to social or marketing more broadly.
Then pick the 3 that just feel the most likely to succeed and test them quickly. If one works, drop the rest, double-down on the successful test, and add a few more tests while you're at it."
Not all social media practices apply to you. Sometimes, you have to find out which truly works best for you and align them with your goals. This way, you're actually taking action in accordance with what you want to happen; not just simply because it's what everyone else is doing.
Neil Patel, Co-Founder of Crazy Egg & KISSmetrics
"Don't go for large follower counts. Focus on engagement. If you have extremely high engagement for the number of followers you have, your content is much more likely to spread virally."
When doing social media marketing, the goal isn't always earning as many followers as you can. At the end of the day, quality trumps quantity. Even if you have a smaller circle compared to your competitor, when you are engaging with them properly, you're much richer and more successful than others.
Casie Stewart, Lifestyle Blogger
"It's important to hire smart people that really know the social space, platforms, advertising, and have their finger on changes as they happen. Also, know what you want for your brand and why. Remind yourself about that when you're making content and think about who you're making it for."
Knowing fully well what your brand is, what you want to achieve and combining that with working with the right people yields solid results. You'd want to work and grow with people who have the same big goals as you and you'd want them to be as driven, if not more. When your efforts are half-baked and your team, only half-committed, then your social media efforts aren't going to be as successful as you'd want them to be.
Rand Fishkin, Founder of Moz
"Find the intersection of three things: Channels where your customers and their influencers are actually active and paying attention, channels where you can provide unique value beyond what anyone else is doing and channels where you have personal passion and interest.
If you meet those criteria, you can have a real shot at great social marketing. If not, it might pay to pursue other investments and leave social until you can find those intersects or hire folks who can."
Social media marketing isn't a guessing game. You need to carefully plan, plot and think about your course of action. Whichever platform you focus on and campaign you're going to work with, it needs to be in line with your goals and your passion. Otherwise, it's not going to translate to your audience. There will always be that sense of disconnect that won't help you in your quest to grow your numbers.