How To Use Instagram To Help Your Business Succeed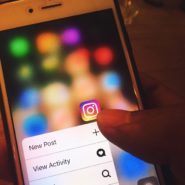 Have you seen how Instagram makes your ordinary photos look good? That's the best thing about this social media platform. You don't have to learn how to use Photoshop or any other image editing app. In Instagram, the only thing you need to do is to use its filters and voila! You have the perfect image you can use for whatever purpose you may like. And that is good for your business. You can use Instagram for business purposes by making pictures of your products or services look like they've been processed by professionals. But that is just one of the things that this social media platform offers. There are many things that Instagram can do to make your business succeed. Here are some tips on how to use Instagram for your business.
Familiarize yourself with Instagram
Before you can use Instagram for your business, you need to familiarize yourself with it first. You need to know what it requires from you, how it works, and the things that it offers. If this is your first time to get acquainted with this social media platform, it is best for you to try it first before plunging head on. You can download Instagram on iOS, Windows mobile phones and Androids. In your trial period, you will be able to witness how its users react to your posts.
Activate the Business Profile option
To start using Instagram for your business, you need to activate the Business Profile option. You will find it in the settings. This will allow you to use the dedicated features that this platform offers. You will also be able to access the contact button on your profile. Other features that you will be able to access are:
Instagram ads – important for effective social marketing.
Instagram Insights – to enable you to keep track on the performances of your posts.
Instagram shopping tags – to identify your product in ads where a user taps a button and the basic details of the product will be revealed.
Fill out your bio
You need to fill out your bio with clear information that will show Instagram users what your company is, your product, and why it is important for them to follow you. The information must include the complete name of your business, a short summary of your product, a couple of relevant hashtags and a specific url to your website. You need to track this url to see the Instagram traffic your business is driving and compare them week to week or month to month. This will give you an idea on which posts are giving you the most sales conversions.
Post regularly
You need to have a regular posting schedule so that your followers will be updated on whatever is current on your business. But don't inundate them with too many posts for they could be lost in the forest. Establish a shared content calendar so that you can assess the best way of tracking what you need to post and when. The important thing is for you to maintain a regular posting schedule.
Rotate the theme of your contents
You should have varied content themes to maintain the interest and attention of your followers. Your followers will be bored if your posts are about similar contents again and again. You can increase the awareness of your followers by posting stories about your product, how it benefits its users, customer testimonies, or you can hold contests or activities to sustain their interest.
Choose unique style guidelines
Unique style guidelines will easily identify your business from your competitors. For instance, the type of emojis you use in your captions will easily identify your business. The same thing applies with the kind of images you post, the hashtags and the grammatical guidelines that you use. In other words, your style guidelines should make your brand distinct from the other brands in the market. They must also be consistent so that your followers will not be confused in identifying your business from its competitors.
Connect your Instagram account to other social media platforms
Instagram allows you to connect your account to other social media platforms such as Facebook and Twitter. If you will connect your Instagram account to these other platforms, your posts will also be posted on these sites. In effect, you will be hitting two birds with one stone. That means, your initial effort will be multiplied several times and your desired results will increase.