What Is Brand Monitoring And Why Is It Important To Your Business?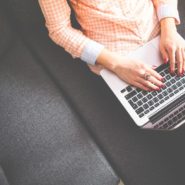 Your business must have a good image for it to succeed. Reputation means everything in today's business community especially if you're talking about the online market. And how can you build a good reputation for your business? There is no other way you can create a good online business reputation but in social media networks. This is the reason why most businesses today use various social media platforms as one of their important tools for marketing and brand monitoring. If you want to project a good business image in the minds of your target customers, you need these marketing tools.

But if you are a newbie in online marketing, you need to know what brand monitoring is. Basically, it means tracking the different channels on the internet or other media platforms so that you can assess the performance of your business, your products, your brands and anything that is connected with it. In the process of monitoring or tracking, you are able to determine how good or bad your business' reputation is, based on the response or data collected from your target demographic.

By using brand monitoring tools, you will be able to regularly and strategically track and investigate the performance of the online and media resources that you are using in your business. In doing so, you will be able to respond accordingly to the comments and reactions of your target market in a timely manner. This will result in having a good business reputation among your customers. Your business and your brand will earn the trust of your customers, which will in due time result in the increase of your revenues.

What are the main benefits of using brand monitoring tools? It is quite tricky to track the things that your customers and your competitors are saying about your brand and your company, on a daily basis. This is the reason why you need the brand monitoring tools offered by social media platforms. The number one benefit of using these tools is: you will be able to respond to the comments and address the reactions of your customers as well as your competitors immediately. Today, most of these comments and reactions are coursed through social media platforms. The number two benefit is: you will be able to identify and react to brand infringes. There are people who will always try to ride on the popularity of a brand to short-cut their way to business success. You will be able to address the threat brought about by these infringes if you are using brand monitoring tools.

There are various free brand monitoring tools out there that can provide the right tracking abilities that will help your business to succeed. In this regard, here are some of the most effective free tools that you need to consider.

Social Mention

Social Mention is a social media platform that is free to download. It offers social media search and analysis and collates articles, blogs, video contents, images, and micro blogs that are related to the search terms used from different social networks and search engines. As such, you will be able to get all the current information relating to your business. This social media platform will provide you free daily mail alerts regarding your business, brand or company, or your competitors. It can even provide you some news bits about your favorite celebrity.

TweetDeck

TweetDeck is also a free tool that you can use for brand monitoring. It is originally an independent app but was later acquired by Twitter. With this app, you can create a customized Twitter interface that will allow you to manage and monitor search terms, different users, hash tags and lists. It will save you time and effort since you don't need to sign in separately to each of the accounts, or post comments separately or switch between pages.

Followerwonk

Followerwonk is another analytics tool that is connected to Twitter. You can use it to collect and analyze data coming from Twitter users. It can be used to expand your business reach, know the latest trends in social networking, increase your customer base, and achieve your business goals. With this brand monitoring tool, you can easily and quickly find the bios and profiles of Twitter users that search or mention your brand, company or business. It also offers a subscription fee for a paid version where you can get more social insights.