Facebooks Ads: A Must for Businesses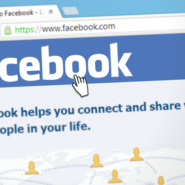 It's no secret to anyone that people are spending inordinate amounts of time in social media, particularly on Facebook. So much so that it's safe to say the Facebook has been top-dog of social media. This is the case for well shy of ten years now and it doesn't show signs of slowing down. It's been running the game quite well and this means that marketers and people who work on sales should hop on the hype train if they wish their product to succeed, there is just no going around this at this point. However, if you are one of those who is still a bit on the fence about it, we hope that spending time reading this article can make you jump ship as soon as possible.
Facebook has a whopping 2 billion monthly users per month as of 2017 and this includes people using Facebook Mobile. This is almost as many as the number of people in the world who believe in Christianity.  Imagine all the leads that you can turn to customers with this kind of number and it gets only better because advertising on Facebook is cheap and yet very effective. Plus, if you've established your brand well, you won't even have to pay for social media advertising at that point, your ever-loyal customer base will do that work for you by sharing whatever new stuff your company would be cooking.
Needless to say, the reach and influence of Facebook is way too massive to ignore.
Just to bombard you with further digits, we'll have you know that in 2016, the average person spends 1.72 hours per day, liking, sharing and posting stuff in FB and this translates to spending 28 percent of a person's time online just in Facebook alone. This fact has not eluded the 40 million businesses who have official Facebook pages that constantly engage with their customers, which are part of Facebook's large user base, whom you can tap for further reach and of course profit. And the best part of all this is that in Q1 of 2018, there are only 6 million businesses out of 40 million that are engaged in Facebook's social media advertising. This leaves a gigantic opportunity gap that you can fill in.
Speaking of Facebook Ads, this is something we recommend you put your investments on. And by "investments" we don't mean a leg and an arm. To get into the gig you only need more or less about 50 bucks to get a reach of five thousand to ten thousand people. And these won't be a random set of people but a target market. You can modify and customize the type of demographic who can view your ad posts. You can even set the number of days and weeks your ad will be circulated among this demographic. This allows you to save more money both in the short and the long run. If you rely on the organic reach of your post and, let's say, nobody knows about your brand or product, research shows that only a measly 0.5 percent of your followers will get to see your new posts, which is why we always advise to take on the paid advertising route.
Once you've secured your online presence because of paying to get your adverts out there and because people like your products, a very magical thing happens – people will share your posts on their own accord. This is like the traditional word-of-mouth sort of advertising, only more effective because posts reach to a lot of friends at once. There's also the "internet celebrity" thing going on online. The internet has personalities big and small, meaning certain groups or individuals are famous for some reason or another. Usually, if these personalities get to try your product or service at least once and they like it, you can be sure that they will talk about it in their own pages and social media channels to add to their daily content. This, of course, means your company would manage to rake in hundreds if not thousands of potential customers (depending on this internet celebrity's number of followers) and you didn't even lift a finger.
And guess what, once you reach this stage, it gets even more magical. That's because Facebook itself will amplify the number of people who will get to see your content. This will, in turn, get your company exposed to more internet celebrities and influencers and thus, more views or traffic for your page. Everybody wins.
We hope we put forward a good case enough for you to consider hopping on to Facebook Ads and make it apart of your social media marketing strategy. To put things simply, with a just a few bucks and a little bit of hard work, you'd be able to turn a bunch of leads to customers that would lead to more sales in a rate that's not even possible in any period of history. Just make sure you build relationships by engaging to your followers often then viola – profit.