About
With 25 years of Sales Excellence and Creative Marketing in our backpack, we have gathered experience from all corners of the sales and marketing departments. From local business here in Toronto, Canada to Fortune 1000 clients in the United States we crush challenges. Our initial exposure to online marketing was in 2000 and by 2002 involved with large scale website design, branding and usability with clients who were already starting to shift their traditional advertising dollars.
With a strong belief in "Permission Marketing" and the soon to be popular "In Bound Marketing" we knew generating leads had shifted. This eventually caused us to dive into (SEO) Search Engine Optimization in 2006 with very little sleep since. Only a few years later Social Media would make an appearance, stirring the pot and eventually becoming the weapon that it is today. There has been so much to learn now that "dialling for dollars" and "banging doors" was truly old school.
Relentless research and hard work started putting clients on Page 1 of the only search engine that seemed to matter, Google. Our clients were now experiencing something new, targeted prospects were now calling and emailing them to buy. Not the other way around. 11 years later our clients continue to refer us and business has grown for In View Marketing. Just enough to invest in the best tools, training and partnerships to make everything work and continue to deliver successful marketing campaigns for our clients.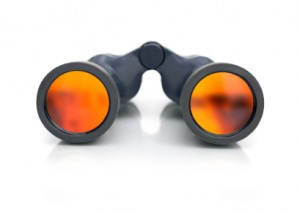 The Difference
My background in sales training, sales management and traditional marketing for various industries separate the InView approach from other Search Marketing Consultants. As a local business owner myself, I have mastered a consultative holistic approach which is far from technical. It is a methodology of understanding your business, your goals and your competition before any campaign is started. Then taking that information to our proven online marketing system, custom tailoring it for you and then begin to deliver results.
The Mission
To stay up later than my competition, learn more about "Search, Social and Analytics" so our techniques cause clients to generate more leads and increase their website brand and revenues.
The Name
Music is another passion here at InView. Back in 2006 when I was thinking about a formal name for the company, a Canadian band called The Tragically Hip had an album that was about to drop with the lead single playing on the airwaves at the time called In View. I thought about it and it was an obvious match since that is the basis of what we do for our clients.
Get them IN VIEW