Social Media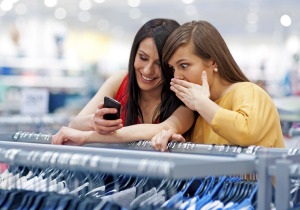 Social Media Marketing is considered the new kid on the block in terms of SEO strategy, but it's viral power and connectivity make it truly a force to be reckon with on many levels.
Our social system utilizes the power of human automation and feeds to create a natural, organic, social media marketing machine – catered specifically to your business and brand, with your goals at the top of our priority list.
Get Followed For Real
Whether you're using Twitter or Facebook, YouTube or Vimeo, your objective is the same:  to get as much attention as possible.  The more people you have following your company online, the more influence you will have on their buying habits.
We've proudly perfected a "formula" for turning social media traffic into targeted web customers using some pretty-easy-to-understand methods.  The reason our social system works so well is that we actually put real people behind your social marketing campaign, not just some automated robot; though we like to automate as much as possible.
Social Connectivity and Management

The key to a wickedly successful social media marketing campaign resides in your ability to connect all of your individual profiles, pages and hubs into one constant stream of communication.  What this means for you is the ability to update your company blog or website and have it streamline across every social platform, automatically updating each in it's own format.
We absolutely love to use software to make certain processes easier, but where our program really shines is by keeping it human.  This includes responding to your customers, engaging prospects, and of course, answering questions!
If you want a social media campaign that will do more than just blast out links and get you 25,000 friends who aren't interested in your company, drop us a line.  Our contact page is one click away.
Getting Started >