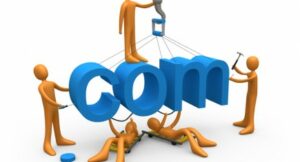 Many small business owners are wondering why they fail to make money online even with their beautiful website design.
They have decent websites that look very attractive.
Lots of graphics. Lots of interesting content.
What is the problem then?
No doubt, the sites look pretty cool. In fact, these sites could win awards for best website design.
But can these sites sell?
Obviously not.
Because it wasn't designed to. And yet website owners are wondering why they haven't earned money online – for either products or services they're offering.
Here's where direct response marketing integrated into your web design comes to the picture.
Not many know this. And that is why only a few are successful with their online ventures.
So here are a few tips you can use right away.
Make your website all about your prospects. Write your content and put in graphics with them in mind. Mention their pains, frustrations and needs. Show them you understand them. Show them you have the solutions to the problems they have now. Show them you are the better choice versus all others offering similar services to them.
Make an irresistible offer. How? Find out what your competitors are offering. Make yours twice, or thrice as attractive. You don't necessarily have to lower your price if others are offering very low prices or fees. Find another angle for you to stand out. Justify your price with the value you provide. A sound businessman will usually choose to do business with one who offers high value and charges higher, rather than one who offers a very low price but can't deliver results for his business.
Give a clear call to action. Here is where most websites fail. They put in a lot of content. Lots of great articles. But what should the readers do next? No, it's not a good idea to leave it to the readers to determine what to do next. What you must do is take them by the hand, and tell them what they should do next. These call-to-action phrases could be: a.) Call now and get a free consultation, b.) Leave your email address and get access to the members-only video training, c.) Just fill up the form and receive the e-course for free… and many more.
These are just a few of the direct response techniques you can employ when designing and developing your website. By following these techniques, you are most likely to increase your conversions and finally make more money than you previously had. So always put this to mind when doing your web design.
Source: Articles.whatismycomputerip.com